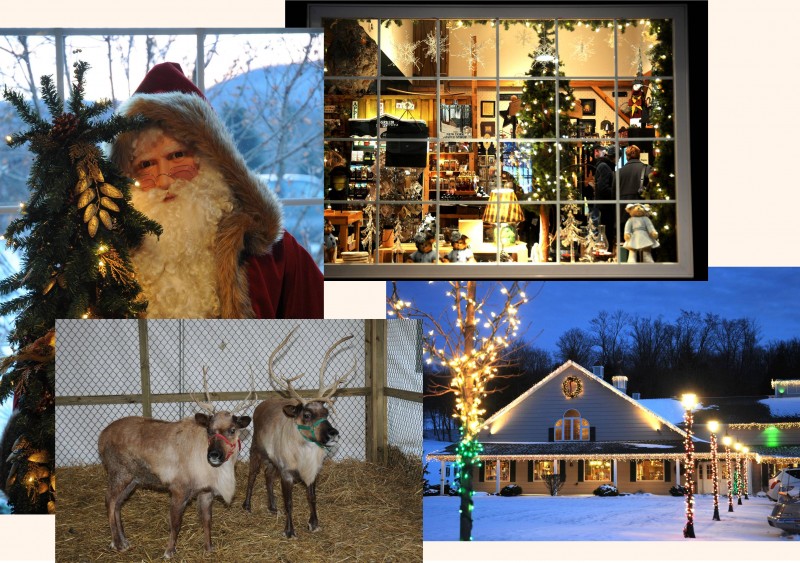 Christmas is a special time here at Sprague's. The lighting is spectacular, the warmth of the fire burning in the fireplace, family and friends get together for celebrations. Holiday decorations abound.

We begin the season with the arrival of Santa's reindeer.

Join us for breakfast with Santa on Christmas Eve morning just before he heads out on his annual flight.